The words legend and superstar seem to get bandied about far too often these days.
Just because someone can do a trick or two and gets paid an absurd amount of money doesn't mean they should be seen as brushing shoulders with the greats of yesteryear. Names such as George Best and Pele deserve the title – they were true icons of the beautiful game – but many players these days are wrongly labelled as the best thing since sliced bread.
There's been many one-season wonders throughout the years and those whose egos makes them think they're worthy of being worshipped, but many players these days – not including the likes of Lionel Messi of course – mistakenly believe their own hype.
So who exactly falls into the overrated category? Whose price tags have been ridiculous and who have the media helped build up into something they're quite clearly not?
10. Eden Hazard (Chelsea)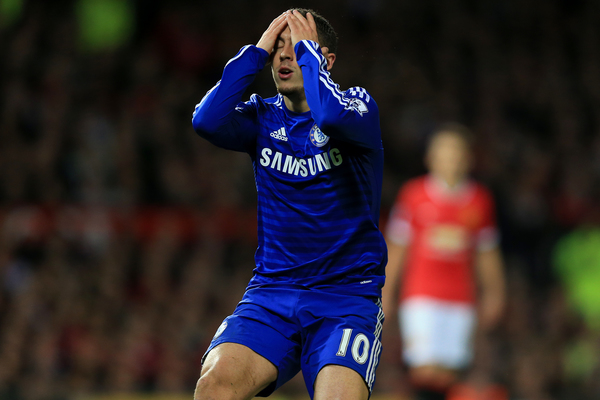 The Belgian midfielder may feel slightly hard done by to be included in this list. He was a pivotal part of Jose Mourinho's title-winning Chelsea side last year, but this term he simply hasn't performed.
On his day, Hazard can skip away from defenders with ease and is unplayable. However, the difference in his performances over the last two seasons prove that he has a long way to go if he is to be regarded as a great of the game.
In the 2014/15 season the 25 year old was an ever-present in the Blues' Premier League starting XI and was on target 14 times. However, this year he is still to break his duck and has looked a shadow of his former self.
Linked with a big-money move to Spain, on current form the Chelsea board may be thinking of cashing in on one of their prized assets while they can still attract an array of suitors.
9. Radamel Falcao (Chelsea)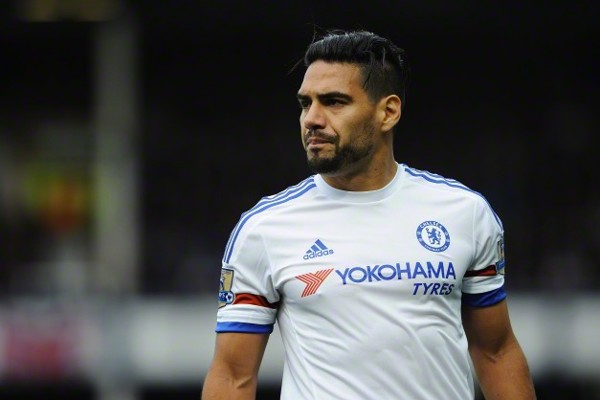 It's fair to say that the forward's worst decision of his career was to come to England. Unsuccessful moves to Manchester United and Chelsea have seen the Colombian's stock fall dramatically, but he is still held in high regard across Europe.
After spending a productive two years leading the line for Porto, Falcao was the subject of a club-record transfer to Atletico Madrid for €40 million. Scoring an impressive 52 goals in 68 games propelled the striker to superstardom and moneybags Monaco splashed an astonishing €60 million to take him to Ligue 1.
However, that is where things started to sour. Netting 11 in 20 games for the French side, an ACL injury ruled Falco out for a long period and Manchester United thought it would be a wise idea to take him to Old Trafford and the back of his reputation. That move quickly backfired and the frontman proved to be an expensive mistake for the Red Devils.
His inability to gel with English football didn't deter Jose Mourinho though, and currently on loan at Chelsea, it appears unlikely that he'll get another opportunity to add to his solitary goal for the London club under the guidance of Guus Hiddink, making him yet again an expensive mistake for a Premier League club.
With Monaco apparently willing to offer him a lifeline, it remains to be seen whether the 30 year old is destined for the dumpster, but another chance at a club while earning big bucks seems on the cards for a player with what looks like very little left to offer on the main stage.
8. Joe Hart (Manchester City)
The England shot-stopper continues to win rave reviews for, well, not much.
After moving to Manchester City as a promising youngster from Shrewsbury Town, the 28 year old has currently cemented his place as number one for both club and country. However, although he makes the odd good save, Hart is frequently at fault for the goals he concedes.
He is a prime example of the British media having their favourites and it appears that he has started believing the hype himself. With England being blessed with an abundance of talent between the sticks, it could be argued that Jack Butland and Fraser Forster could deserve the England number one jersey more than Hart, but suffer from 'smaller club syndrome'.
Plus, he always needs to have his say in any incident and, even though he isn't club captain, he is often seen running out of his area to berate a referee if he feels an opposing player deserves a more severe punishment.
The fact that the likes of Petr Cech and David De Gea currently ply their trade in the Premier League mean Joe Hart may not even be in the top-three goalkeepers in the league, let alone the world.
7. Mario Balotelli (AC Milan)
'Why Always Me?' he may ask. But, the Italian's antics off the field have grabbed the headlines more often than his footballing ability. Whether it handing out money on the streets, or setting fireworks off inside his house, Balotelli's personal life offers more to the newspaper than his on-field performances.
Still only 25 years old, the forward is in danger of being labelled as a journeyman as he looks certain to be shown the exit at Liverpool.
After netting 20 times in 59 games as a youngster at Inter Milan, Balotelli's disciplinary problems forced Jose Mourinho to send him packing in 2010 and he found himself joining the Manchester City revolution. He quickly became a fans' favourite at the Etihad, but once again the player's attitude was his downfall and, following a bust-up with Roberto Mancini, the striker was sent back to Milan, this time to wear the red and black of Inter's rivals, AC Milan.
A move back to the Premier League to join Liverpool offered Balotelli the chance to complete some unfinished business in England, but once more his can't-be-bothered approach saw first-team appearances hard to come by and he was quickly sent back to Milan once again. That's where his story is at the moment, but after yet another falling out with the coaching staff, it remains to be seen which big-name club will be next to offer him big money for little return. Great work if you can get it!
6. Jack Wilshere (Arsenal)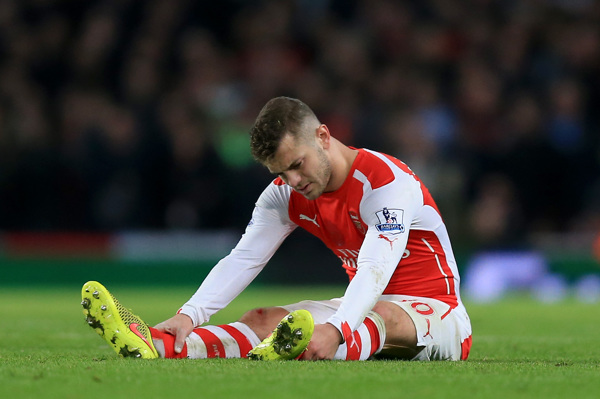 Jack Wilshere is just another example of an Englishman who has been wrongly hyped up by the British press.
The Arsenal midfielder clearly has a huge amount of ability, but what he appears to be lacking is the correct temperament to make it at the very top. The 24 year old burst onto the scene in 2008, becoming Arsenal's youngest ever league debutant, but as with many British talents, he is yet to look like fulfilling his potential.
Whether the press are to blame for yet another possible failure is up for debate, but it is clear that he believes in his own hype and must start looking after himself in order to push on. A regular in the treatment room over recent seasons, a lot can be argued whether Wilshere looks after himself correctly and he has been known to enjoy a cigarette or two during close season.
However, even without game time, the Arsenal man can expect to be on the plane to France for Euro 2016 if he can keep himself fit. It could well be another case in which a player has been picked because of his name rather than merit.
5. Karim Benzema (Real Madrid)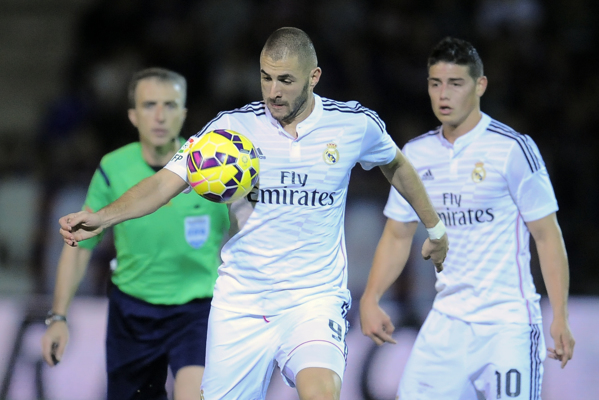 The Real Madrid forward may have an impressive goalscoring record in Spain where he averages more than a goal every other game, but it could be argued that it's not enough to warrant the reported €8 million per year salary he gets from the Spanish giants.
After breaking through the ranks at Lyon, his form helped land a deal with Real Madrid in 2009 worth up to €41 million. However, he has had several critics during his spell with the club and is often said to be a lazy player.
Standing by itself, his goalscoring record for the Whites would have the wow factor, but when you're attacking teammates include Cristiano Ronaldo and Gareth Bale, you are likely to receive many golden chances each game, some of which Benzema has been known to squander.
Compare it to the Frenchman's national statistics – 27 goals in 81 appearances – and the 28 year old doesn't seem to offer enough to go down as a 'great' player, but he will no doubt land a lucrative deal with another big club – Arsenal continue to be linked – when his Real days come to an end.
4. Hulk (Zenit St. Petersburg)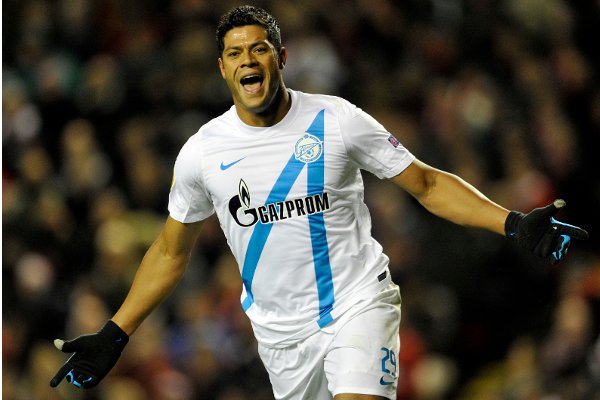 The Brazilian forward went into the 2014 World Cup with an enormous reputation as being one of the most prolific strikers in world football. However, he walked away from the tournament without a single goal to his name.
Currently, the 29 year old is yet to represent a club in one of Europe's five major leagues, but with every transfer window that comes along, the forward's name is mentioned alongside astronomical transfer fees.
Whether he will get the chance to prove his worth on the big stage remains to be seen, but currently Hulk will have to make do with being a big fish in the small (by name, not nature) pond that is Russia.
3. Sergio Ramos (Real Madrid)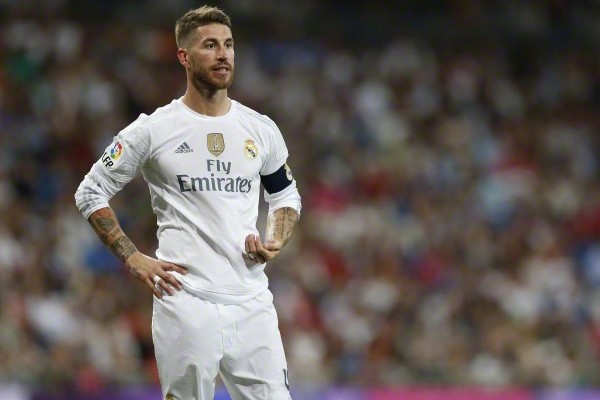 Sergio Ramos has been a mainstay in the Real Madrid backline since making his debut for the club in 2004 and has won 10 major honours for the club. For some, the current captain of the Spanish giants may be a strange addition to this list – especially since he has also made well over 100 appearances for his country.
However, the temperament of the Spanish international has often left a lot to be desired. Last season alone the defender picked up 22 bookings for his club and the defender has been sent off 19 times in his career. Too many times the player has left his club and country teammates to cover up his mess, but luckily they have overcome the difficulties and his inept performances have been overlooked.
With a reported £46.5 million move to Manchester United rejected last summer, it would have been interesting to see how the Spaniard would have coped with the intensity of the Premier League. Maybe one day he will test his talents permanently on English soil, but at 29 years old, time is running out for the player who for some reason is dubbed as one of the best defenders in the world.
David Luiz is another example of a defender who quite simply can't defend!
The Brazilian's flaws were often picked up on by teams in the Premier League and his inability to protect his own goalmouth left Chelsea with huge problems. When Jose Mourinho arrived, he was quick to notice these issues and made sure that if Luiz was in the starting XI, it was in a midfield holding role so there was another line of defence to mop up any potential mistakes.
So when mega-rich Paris Saint-Germain came in with a ridiculous offer of £50 million for the defender before the 2014 World Cup got underway, Chelsea's money men must have been rubbing their hands in delight.
And the English club looked to have secured a great bit of business as Luiz made mistake after mistake before the hosts were humiliated 7-1 by eventual winners Germany.
With PSG running away with the league in France, Luiz's weaknesses – a bit like Ramos's at number three – continue to get papered over and the player somehow rakes in a substantial wage for being an average player at best.
1. Edinson Cavani (PSG)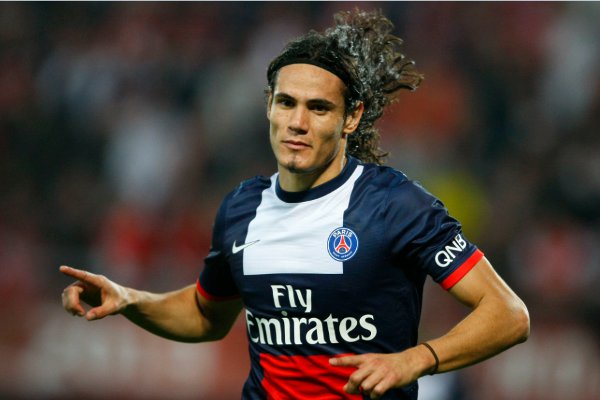 The Uruguayan is being touted as being the next forward to lead the line at Chelsea. However, it's a distinct possibility that Cavani could flop in the Premier League in exactly the same style as Radamel Falcao.
The 29 year old scored an impressive 78 goals in 104 appearances during his time at Napoli and was rewarded with a big-money move to free-spending Paris Saint-Germain in 2013. However, despite a return of roughly a goal every two games, the French club's number nine has struggled to live up to his reported €64.5 million price tag – the biggest ever in French football.
Outside of Ligue 1, Cavani hasn't exactly set the Champions League alight and is often found to go missing in big games, unlike his team-mate Zlatan Ibrahimovic who has regularly carried the team.
With the Uruguayan soon to reach the twilight of his career, it is clear he has one big pay day left in him, but a shot at the Premier League could prove too much and ruin the reputation he has managed to build up over the years.